No matter what the ages of our guests are, our angler extraordinaire, Ryan McRorie, is ready to instruct them on his craft. Here, Kenzy is learning the ins and outs of a good cast!
Whether you are a beginning fisherman or a seasoned one, Ryan knows the spots for you. Ryan has fished all over the world and has been at it for over 26 years. This week he took guests to Lemon Reservoir for a fun fishing experience. So while being on the ranch is renewing and wonderful, there are many exciting outside activities that are offered as well.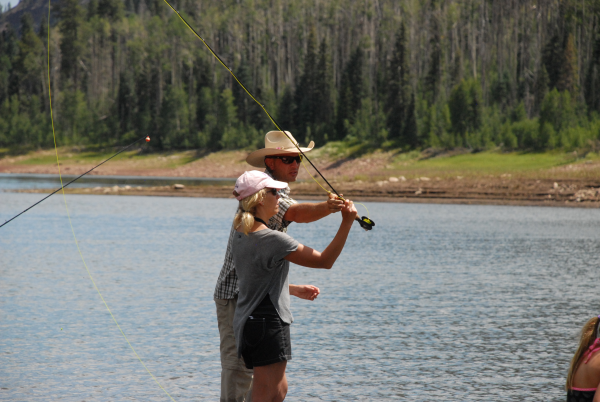 The wonderful Mynda learning how to fly fish this week!
If you'd like to know more about our wonderful fishing guide you can check his website out: Heads Up Fly Fishing