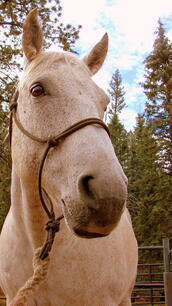 Smokey, a Gelding, has smooth gaits, especially his trots. He can be a bit of a trickster with the wranglers; he enjoys pulling the radios off their belts and knocking off their hats. He is playful, but sweet and reliable with a compassionate temperament.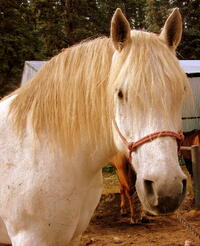 The sisters Belle and Button are said to be part unicorn, and Belle's mane certainly suggests magic. Both are super sweet and gentle.


Sideburns is an excellent cow horse. He is mellow and athletic – meaning he is still responsive even at a fast pace, and he has good endurance. He is a favorite among the wranglers because his long back makes him a velvety ride.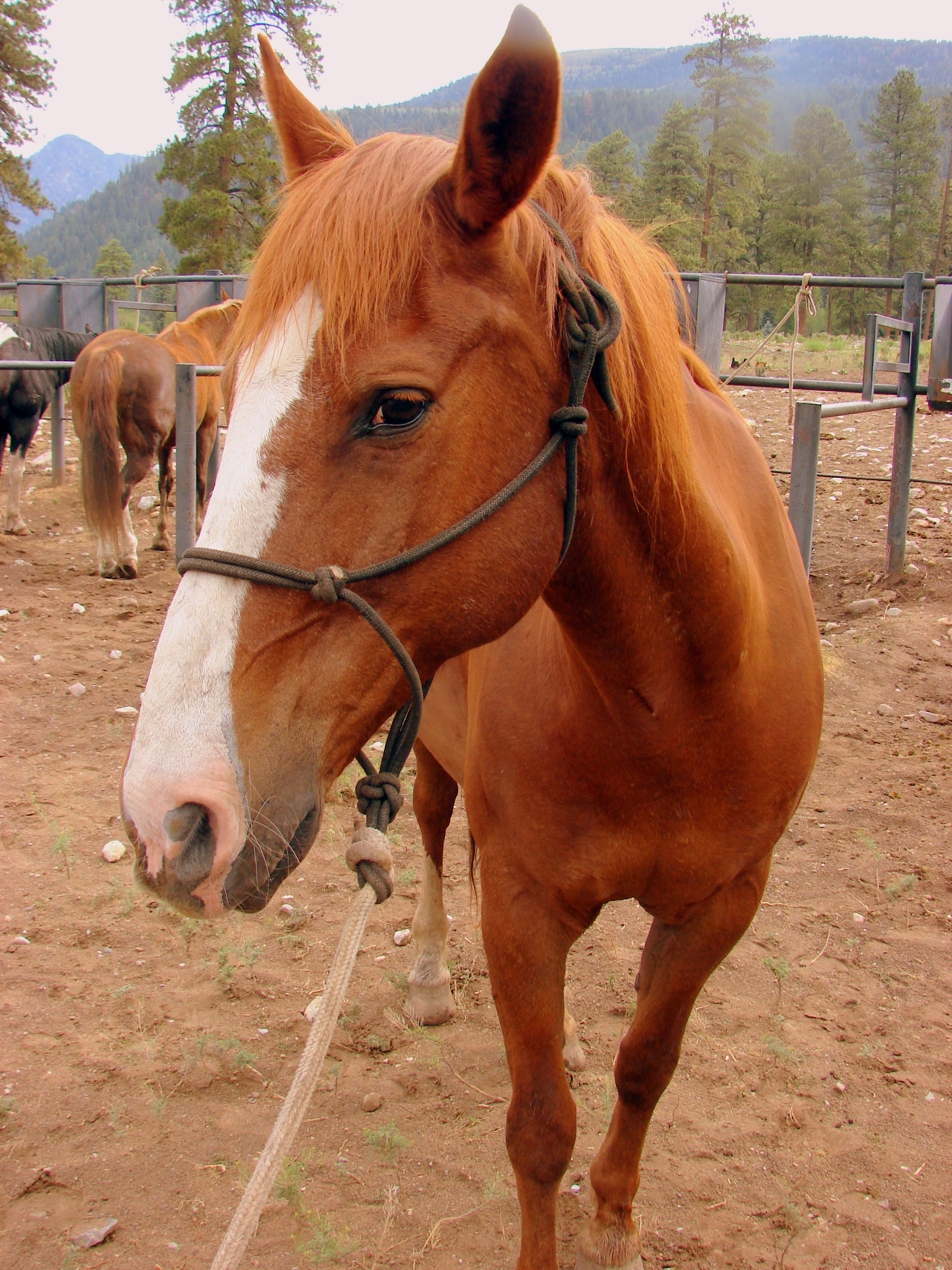 Austin is strong and requires an experienced Western rider (no tight English reigns for this guy). Those that can match him find him to be a super, fun ride; he's surefooted.

Drifter is known for his creamy-smooth gaits. He even has a nice running-walk. Those that ride him compare the experience to gliding on water.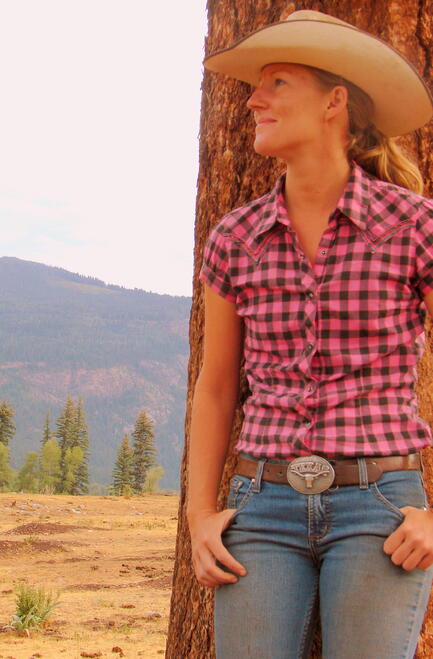 Jenni Darlow exudes strength and grace as she stands in a meadow that sweeps into distant peaks. It is a prime spot to enjoy "the view down the valley" – one of the things that keeps her coming back. This is her tenth season as an employee here at The Ranch, but she has actually been coming here since she was a nine-year-old girl – proud of her white, fringed boots. In fact, it was The Ranch that got her riding and keeps her riding. The "feel of the place," her relationship with the Roberts' family and other wranglers, and the connection she has with the horses keep her coming back to this valley. She teaches dance lessons, works with kids, and, of course, wrangles. The rest of the year she teaches math in Durango, so she knows this area. Standing in the meadow in her cowboy hat and pink-checkered shirt, Jenni is at ease; she is clearly home.